#1 Car Accident Lawyer Irvine
Don't miss out – get the compensation you deserve. Our Irvine car accident lawyers can help car accident victims get the justice they need. We're the car accident lawyer Irvine trusts to have their back after a traffic collision.
Top-Rated Car Accident Lawyer
The Best Car Accident Attorney Irvine CA Has to Offer
Specialist Car Accident Lawyer wants to fight for you, Irvine. If you were the victim of a car accident, you shouldn't take the case on by yourself. The big insurance companies will try to bully you in court and possibly ruin you financially. You need someone in your corner who can handle the case and get you the compensation you deserve. You need us, the car accident attorney Irvine residents trust for proven results.
The aftermath of a car accident is a lot to handle. From dealing with all of the medical follow-ups, post-accident paperwork, and insurance claims, the entire ordeal can be downright exhausting. Why handle it on your own? Let us do the hard work for you.
We're the leading Irvine car accident attorney that gets results for our clients. Our team of Irvine car accident lawyers can give you the helping hand you need. Don't wait until it's too late – the other side is already building its case. Get in touch with us today for your free consultation.
Regardless of the size of the collision, you should always seek legal counsel after a car accident. Our team of Irvine car accident attorneys specializes in dealing with car accidents of all types and severities. Don't wait until the other side has built its case – we can help keep you out of the courtroom and stand up to the big insurance companies on your behalf. We're the car accident lawyer Irvine loves because we stand up for you.
You should never try and take on commercial bus companies and their insurance providers on your own. These companies often have massive legal teams who will try and drown you with paperwork and downright bully you into bankruptcy. You need a bus accident attorney that stands up to them and gets the compensation you deserve. Get in touch with us today for a free bus accident consultation.
Don't wait until physical symptoms present themselves. Motorcycle accidents can cause major and life-threatening injuries that can take a long time to present themselves. If you were in a motorcycle accident that was no fault of your own, you absolutely need an Irvine car accident attorney. Our team of motorcycle accident specialists will oversee your medical treatment and ensure you're well taken care of. 
If you were the driver of a Rideshare accident or the passenger, you may be a bit confused about who is responsible for the damages. Our team of Irvine car accident lawyers has a concise and clear understanding of the law when it comes to Uber/Lyft accidents, and we can help you seek restitution after you've been involved in a rideshare accident. Get in touch with us for a free consultation.
From large trailer trucks to small commercial trucks, we can help you sort out your case if you've been in a truck accident. Taking on commercial insurance companies by yourself is ill-advised. You need a team of specialists on your side who can get you the compensation and justice you deserve. Contact us if you've been in a semi-truck accident and we'll ensure you get justice.
About Our Practice
The Irvine Car Accident Attorney You Can Trust
There's nothing easy about dealing with a car accident. Filling out all the insurance paperwork and feeling the overwhelming stress of medical bills can be enough to completely exhaust you. The last thing you should be doing is taking on an insurance company on your own in court. Let us handle that part.
The truth of the matter is that the insurance companies don't care about your wellbeing. Their entire goal is to minimize your cost to them. Whether that means sapping up all of your time with legal proceedings or counter-suing you for legal fees, they'll do whatever it takes to ensure you lose your case. You don't deserve that. You deserve justice. That's where we come in.
Our team possesses decades of legal expertise when it comes to car accidents in Irvine. We've made it our mission to fight for our clients in court so you don't have to. If you've been in a car accident and need an Irvine car accident attorney you can trust, you need us.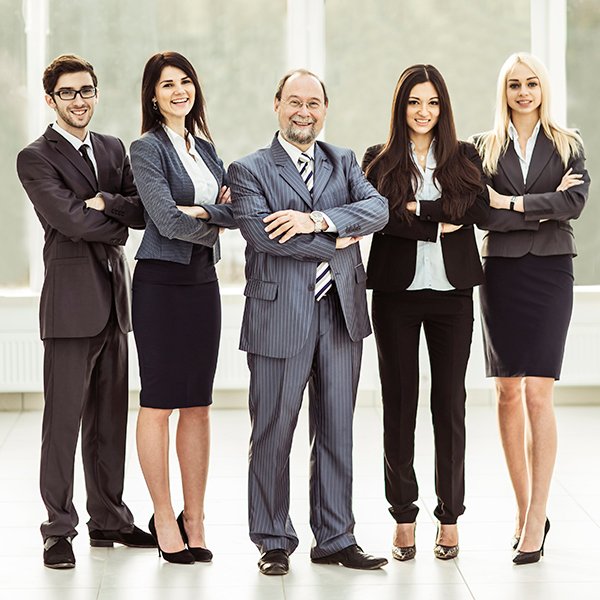 Why Choose Us?
The Irvine Car Accident Attorney That Gets Results
Handling a car accident on your own is ill-advised. The amount of work needed to build a case against opposing counsel is mind-boggling. You need a car accident attorney Irvine residents can turn to when they need results.
Having us on your side as your trusted Irvine car accident attorney means you're standing up for your rights as not only a victim but also a human being. Our team fights relentlessly for our clients and we equalize the playing field when it comes to dealing with car accident cases. Don't settle for less – you need the best. Get started on your car accident case today by reaching out to us for a free case evaluation.
#1 Car Accident Lawyer
Decades of Experience
Proven Track Record
Unbeatable Expertise
Car Accident Specialists
We Fight For You
Best-In-Class Lawyers
Our team carries a stellar reputation as best-in-class car accident attorneys in Irvine, CA. You can count on us to get you the results you need.
Car Acccident Experts
We're not just typical Irvine personal injury attorneys - we're expert Irvine car accident lawyers who focus our expertise on vehicular accidents.
Free Case Evaluations
Not sure if you have a case? No problem. We'll look over the details and let you know if you have a case or not - all for free and without any obligation from you.
Don't Wait – Get The Compensation You Deserve
Get Your FREE Case Evaluation
Don't wait until it's too late. The other side is building its case right now. Get started with yours and get the compensation you deserve with the help of a trusted Irvine car accident attorney.
Got Questions?
Irvine Car Accident Lawyer FAQ
For most people, dealing with a car accident case can be challenging and daunting. Naturally, you likely have several questions that need to be answered before you make the decision of hiring an Irvine car accident lawyer. No worries – we've got you covered.
In an effort to save you time and help you get one step closer to receiving the compensation you deserve, we've compiled a list of our most frequently asked questions regarding Irvine car accident attorneys and the cases we build.
These questions range from general to very specific. Because each incident is often unique, you may have a unique question that you don't see answered here. If that's the case, be sure to reach out and contact us directly for an answer. Our team takes a no-pressure, no-obligation approach to help our clients. We'll help you get the details sorted out and get you one step closer to building your case.
What's the procedure of my car accident lawyer?
Your Irvine car accident attorney file papers and attend court proceedings. Our team works tirelessly to build the entire case from the ground up. This includes a multitude of things like taking photos, interviewing witnesses, overseeing your medical care, and more. Here is what our procedure typically looks like for car accidents:
Conducting an investigation of the incident
Gather the proper evidence for your case
Facilitate your medical treatment
Insurance company negotiations
Filing a car accident/personal injury lawsuit
What should I do if I'm in a car accident?
Believe it or not, you can actually begin taking the first steps to build a case before you even have an attorney – immediately after the accident, in fact. One of the best steps you can take for building a case is to gather your own evidence immediately if you're in the physical condition to do so. Here's what you should do immediately after a car accident:
Take clear pictures of the incident: Be sure to take photos of the road, the cards involved, any tire/skid marks, and street signs (speed limit, caution signs, etc.). Take more than enough photos at varying angles and distances. This will ensure you have every angle of the car accident documented for examination by your Irvine car accident attorney. 
Contact witnesses: If there are any witnesses present, be sure to make contact with them and get their information. Be sure that their phone numbers are valid and ask them if they'd be willing to make a statement.
Exchange insurance info: Of course, this is always a necessary step. Always exchange your insurance info with the other party involved in the accident.
Dashcams: If your vehicle is equipped with a dash cam, be sure to retain/download the video. Never tell the other party involved that there is video evidence – this can give them a chance to manipulate the narrative of the accident. If law enforcement requires you to turn over the video, be sure to do so.
Nonetheless, if you're involved in a car accident, you should always reach out to us as your Irvine car accident attorneys. We'll be sure to build a comprehensive investigation into the incident and ensure that you have the best chance possible in court.
Do I need a major injury to file a car accident claim?
No. Contrary to popular belief, you don't need to be splayed out in a hospital bed with a neck brace and a leg cast to take legal action after a car accident. In fact, there are several other areas in which you can be eligible to file a car accident lawsuit, such as:
Physical Pain
Lost Wages Due to Accident
Car Repair Costs
Emotional Damage
Car Repair Costs
Medical Bills
As your experienced and expert Irvine car accident attorney, we work hard to cover all bases of your life after the accident. We're not going to let you be victimized twice – we'll fight for you every step of the way and ensure you get the results you need.
Do I have to testify in court during a car accident lawsuit?
Most Irvine car accident lawyers do their best to keep the victims out of the courtroom. We understand that stepping into the courtroom and reliving a traumatic incident can induce extreme levels of stress and anxiety. We don't want you to deal with that.
There can be rare instances in which you do need to testify. However, if that occurs, your Irvine car accident attorney will minimize your participation in an effort to reduce any stress or anxiety you may have from the event.
The good news is more than 90% of car accident lawsuits are settled outside of court. In most cases, it's easier to reach an outside settlement than it is to take a full-blown case. Nevertheless, we'll work hard for you to secure your best interests.
What Our Customers Say
Irvine Car Accident Attorney Reviews
We've spent decades building a reputation as the car accident attorney Irvine, CA residents trust for proven results. After all those years, we've amassed a wealth of reviews from our happy clients. Don't just take our word for it – take a look at some of our success stories below.

Specialist had my back the whole way through my car accident case. They did an entire investigation and even found witnesses who were present at the time. They were with me the entire time, even checking in on me after medical treatment and even after my case was settled. They're definitely the best Irvine car accident attorney in the business.
I was the victim of a major car accident and the person responsible lied about the details. I immediately called Specialist Car Accident Attorney and filled them in on what was happening. They took my case to court and won big! They should be your go-to choice for a Irvine car accident lawyer if you want a team that works hard for you.
After being involved in a car accident, Specialist Car Accident Lawyer helped me get compensated for hundreds of thousands of dollars. I didn't even think I had a chance in court but they worked their magic. These guys are definitely the best car accident lawyer Irvine has to offer. Do yourself a favor and give them a call for your case.
Let's Get Started Today
Contact an Irvine Car Accident Attorney Today
You shouldn't wait until it's too late to file a case. Our Irvine car accident lawyers can help you get started today. Even if you think you don't have a case, we'd still like to hear from you and offer you a free consultation. Believe it or not, most major cases begin with the victim thinking they're helpless in the situation. We're here to change that.
Specialist Car Accident Lawyer is the most trusted car accident attorney Irvine has to offer. That's because we work tirelessly for our clients to ensure they get the results and compensation they deserve after suffering a car accident. We're all about seeking justice for those who need someone fighting in their corner. Get in touch with us today – we'll make sure you're happy that you did.